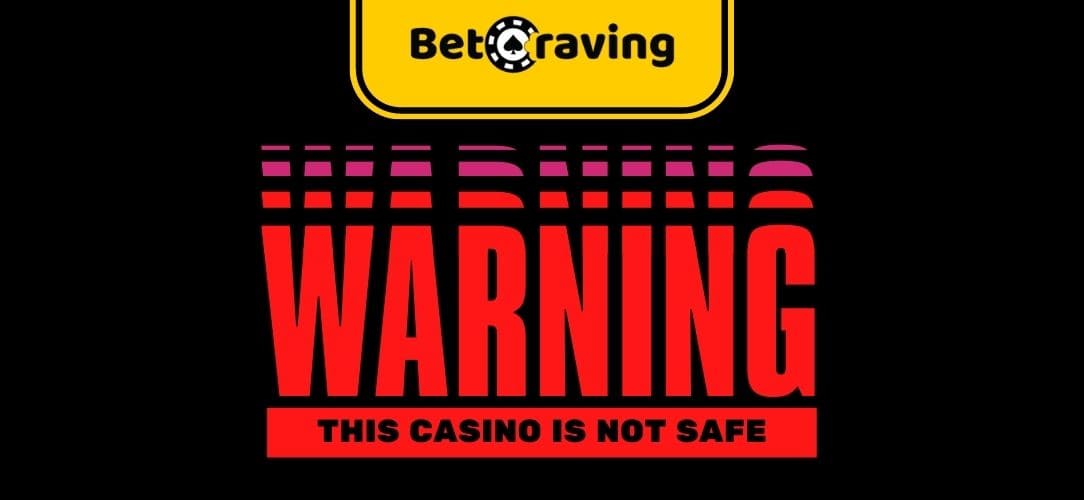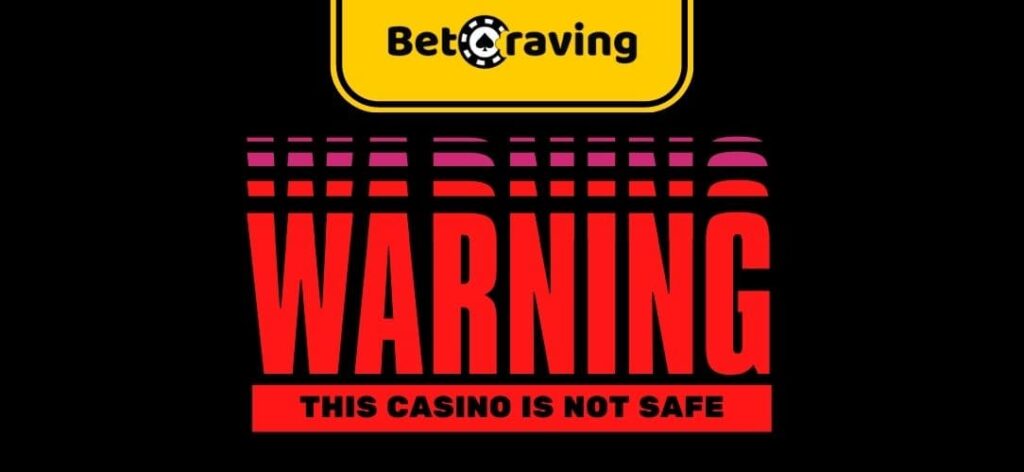 A blacklisted online casino is actually a scammer who pretends to be a legit online casino. When you play at the online casino with your real money, it is important to know you are playing with a trusted online casino. As an online casino review site that you can trust, BetCraving has made a list of the online casinos you should avoid.
Many online casinos think that it's acceptable to cheat players' hard-earned money and this is unethical and it is something BetCraving despite. Exposing these dishonest operators is one of the main reasons we build BetCraving and we filter out evil-doers so you don't have to. Let's take a look at how do these blacklisted online casinos cheat on players.
Take a look at the blacklisted online casino list, voted by the BetCraving team and BetCraving readers:
The Latest Blacklisted Online Casinos
How does a Blacklisted online casino scam people?
Withdrawal delayed or rejected
This is the most common complaint. We always hear casinos giving all kinds of excuses and refusing to let players withdraw their money. Once a player requests a withdrawal, players should receive the full amount of money within the timeframe stated by the casino. However
Unfair game advantages
Fairness is how online casinos operate with basic business ethics. A legit online casino only provides games from licensed game providers such as Playtech, Pragmatic Play, and other trusted game providers.
Unclear terms and conditions of bonuses and promotion
Some bonuses are too good to be true, designed to take players' deposits and it comes with complex terms and conditions. We recommend our readers avoid online casinos offering suspicious promotions.
No license from an authorized organization
All online casinos must operate under a license from an authority such as PAGCOR, and details of the company background should be displayed on their website. We do not recommend any online casino with no license issued by any authorized organization.
How Does an Online Casino Get Blacklisted?
We are not shy to share our '5 Golden Standard' about how we review and rate an online casino. This helps players to make better decisions and this might also save them lots of money and time. You may remember these criteria before signing up for any online casino.
Uncooperative Customer Support
There is a live chat function on every online casino website, go on and ask them a few questions. If there is a delay or unprofessional response from them, it's 100% a red flag.
Suspicious Promotion and Offer
Many dirty online casinos lure new players with an unbelievable good offer and hope their prey fall for it. BetCraving always recommends our readers read the terms and conditions on any bonuses or promotions.
Missing or delayed payments
Many online casinos forfeit players winning by giving almost the same reason. These 'forfeited winnings' is either take forever to process or only a partial payment is paid. These scammers are used to players voicing out in the public and are not afraid to use the same trick again.
Moreover, forfeiting winnings is not the only way how these dirty operators scam money. They also avoid paying their affiliates by giving ridiculous excuses. But this can only be known by affiliates communities and BetCraving will not tolerate such behavior.
Questionable or outdated licensing or software
A legitimate license is one of the quickest ways to determine if the casino is worth your time or not. Any site that provides a fake or outdated license is also a red flag.
As we mentioned earlier, a legit online casino provides games from major vendors such as Pragmatic Play, Playtech, and many more. If you found out the online casino provides pirated or suspicious software, avoid it at all costs.
How to Avoid Playing at Blacklisted Online Casino?
Read reviews about them
Search for their review on the internet. If they have a bad reputation, try to avoid it. If they are recommended in most places you've seen, you might give them a try.
You may also check out BetCraving Certified online casino to place your bet without any worries!
Always check their license and related documents
You may place your bet if that online casino is regulated under an authorized organization such as PAGCOR, MGA, or other legitimate body.
Professional Customer Support
All online casinos should have a dedicated customer support team to handle player inquiries or issues. An unresponsive customer support team or unclear contact information is a signal that you should avoid this online casino.
Terms and conditions must be fair and square
It's their job to make every bonus as attractive as possible, it's also their job to provide fair conditions and wagering requirements for their players too. If you find that the casino provides higher than usual wagering requirements or unfair terms, steer away from them.
Want to play somewhere safe? Pick BetCraving Certified online casino! Register with BetCraving and you are automatically covered by BetCraving Insurance. Check out some big brand that suits you:
BetCraving Certified Online Casino