As an unbiased and neutral third party, we at BetCraving will never pull punches when expressing our findings and opinions on online casinos. In this section, we will go through more about Boda8 online casino.
Pros
Exciting Bonuses & Events
Accepts Cryptocurrency
Great Selection of Games
Governed by Curacao eGaming Authority
Cons
Lack Of Diversity in Sportsbook and Poker section
When new players pick the best online casino in Malaysia, it's hard to beat some reputable brands, and Boda8 casino is one of them. Let us explain why below.
There are brand new casino and sportsbook operators launching daily in the industry. You as a player, are definitely spoiled for choice. If you are a new player just trying out gambling and betting for the first time, it can quickly get extremely overwhelming with all these choices. People will rely on friends' recommendations or online casino reviews before making any decision. After a relentless night of effort, we have come to the conclusion that Boda8 can be considered one of the trusted online casino Malaysia platforms.
BetCraving has dedicated itself to filtering through all the noise and only bringing you the honest and complete casino reviews. Above all, BetCraving helps you identify trustworthy and promising online casinos to make the absolute best decision as a smart player.
Boda8 Games Offered
Now that we have briefly introduced Boda8 casino, it's time to get down to the most important part of every review. BetCraving will put Boda8 online casino and sportsbook under the microscope and take a close look at all aspects that affect the player experience.
Slot Game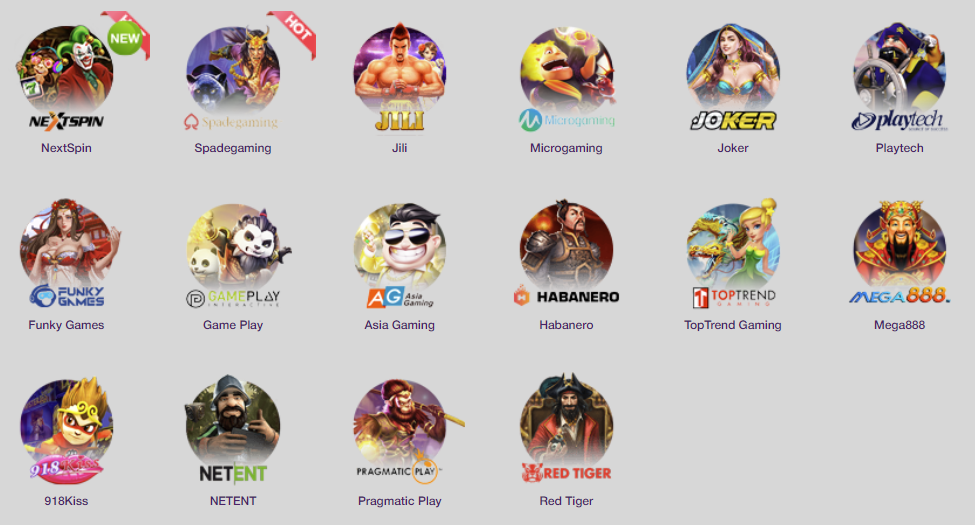 Fans of slot games also enjoy a massive selection of brands on Boda8. When it comes to slot game brands popular worldwide, they have Playtech, Microgaming, Asia Gaming, Gameplay, and Pragmatic Play. If you would rather play on slot game brands that are appealing to local tastes, you'll be happy to hear that there is Spadegaming, NextSpin, Mega888, 918Kiss, and many more. No matter the look or gameplay type you prefer, you will surely find something that appeals to you.
Sportsbook
There is a more limited selection when it comes to sportsbook brands on Boda8 casino, with only three brands available: CMD368, SBOBET, and MaxBet. However, these are three trustworthy and reliable brands in the Malaysian online sports betting scene with a great selection of sports and sports matches available to bet on.
Live Casino

It goes without saying that the regional favorite football has a respectable catalog of matches to bet on. If you prefer to bet on other types of sports, there are tennis, basketball, volleyball, rugby, and much more available for you to choose from.
Boda8 casino certainly has all the bases covered when it comes to live casino games. Regardless of whether you prefer classic casino games like Baccarat, Blackjack, Roulette or Casino Hold'em, or if you prefer regional niches like Dragon Tiger, Sic Bo, or Fan Tan, you are sure to find the game that you love on Boda8 casino. They have a few big names such as Playtech, Evolution Gaming, Asia Gaming, and Gameplay. There are regional standouts such as AE Casino, Allbet, and SA Gaming. You'll never run out of interesting new brands and games to try at Boda8 casino.
Boda8 Bonuses and Promotions
As a player, we are sure what excites you most would be the promotions and bonuses available on any online casino! Let's go through some of the more interesting bonuses Boda8 casino has to offer. 
200% WELCOME BONUS
Players get to enjoy a bonus of up to MYR1,000 on this welcome bonus, with a minimum deposit limit of MYR50!
Click the button below to start your betting journey today: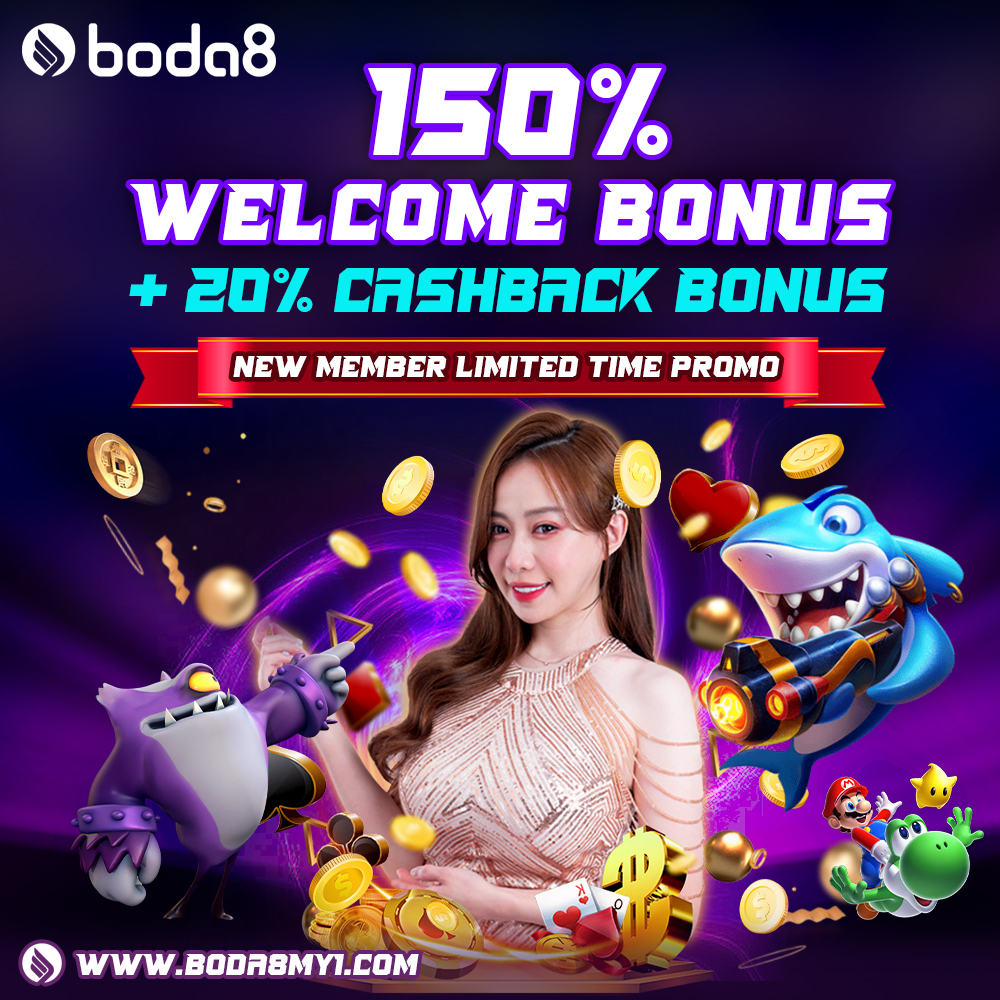 150% WELCOME BONUS + 20% Cashback
If you would rather play slot games instead, you'll be glad to hear that you're not left out of the fun.
Bodabet offers you a 150% Welcome Bonus with an extremely low turnover requirement for this bonus!
Grab it while it last!
The bonuses and promotions available on Boda8 online casino and sportsbook are certainly a feast for the eyes. We will give you a sneak peek and you can explore more at their website here!

Boda8 VIP Program
If you play a lot at Boda8, you are rewarded for your loyalty! Loyal players who crave novelty will be happy to hear that Boda8 is extremely proactive with its VIP program. If you're up for the challenge, take a look at their VIP Program below: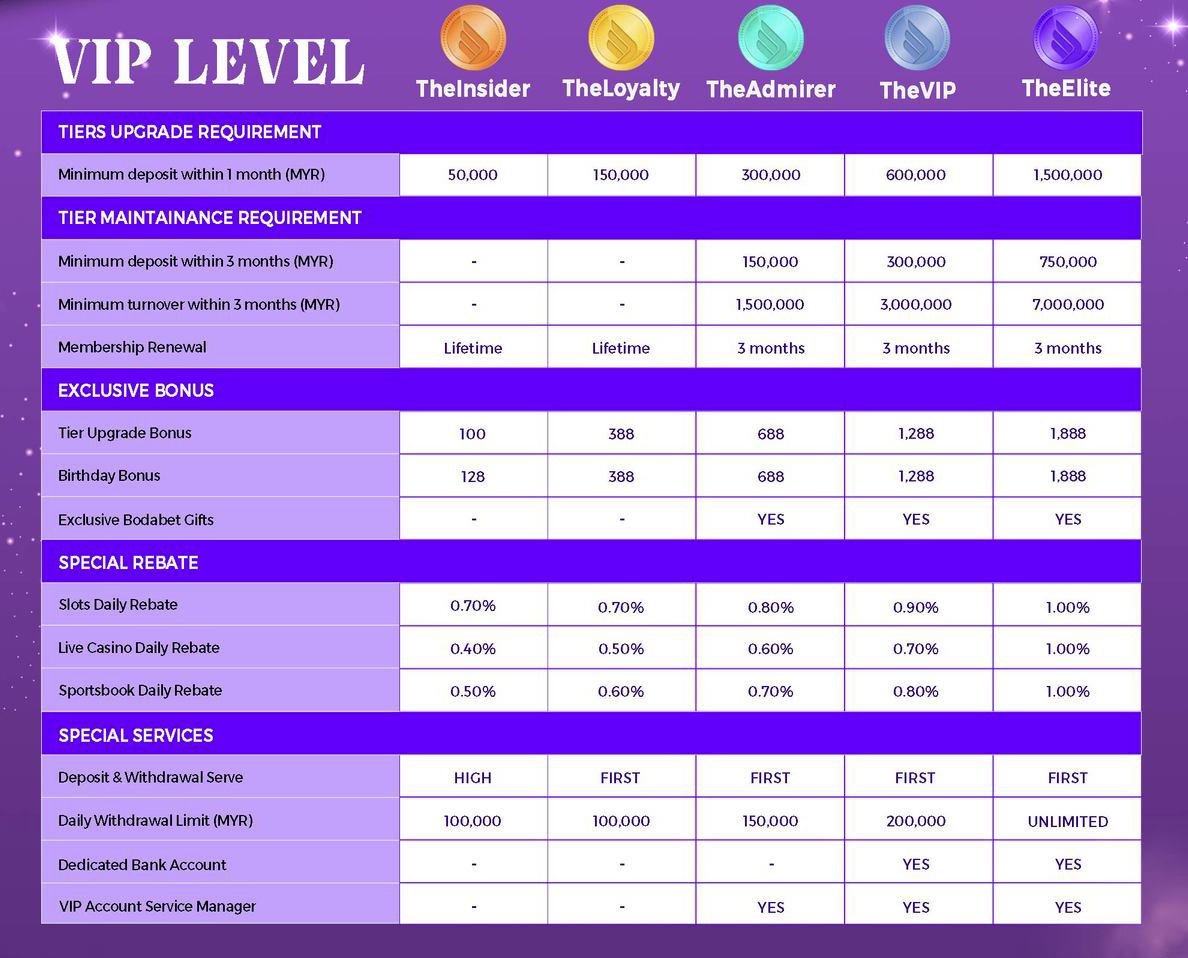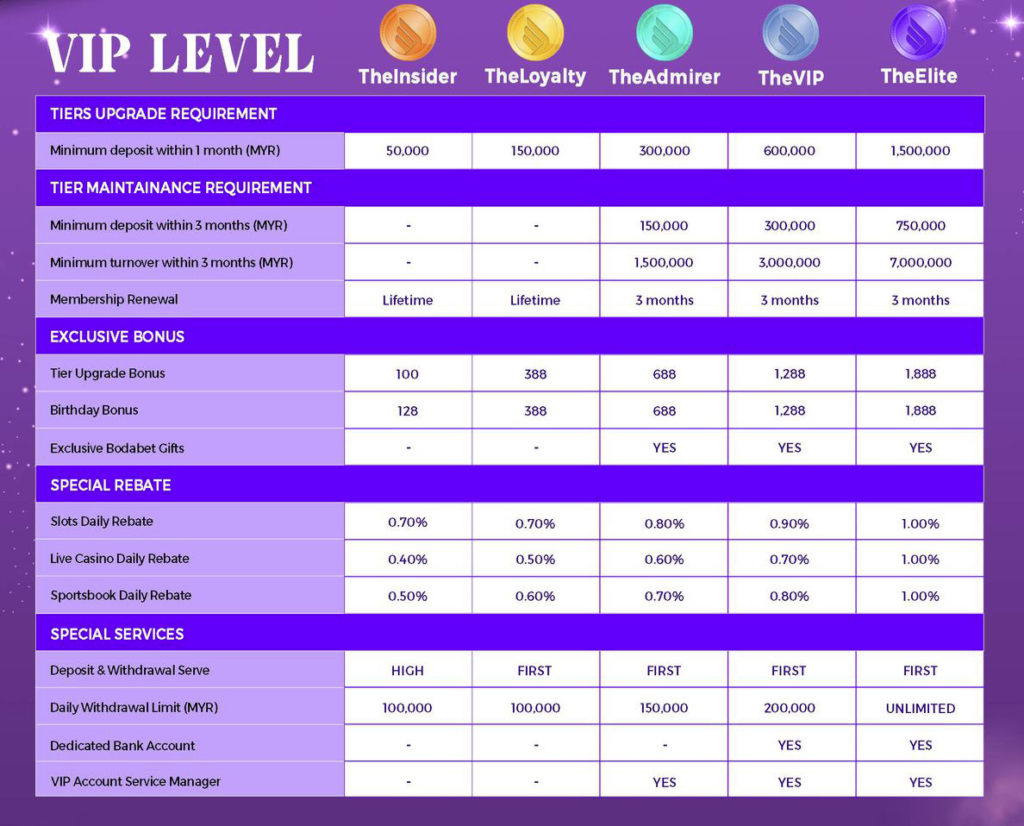 Boda8 Sponsorships And Endorsements
Pei Yu – Boda8 Brand Ambassador 2022/2023


Malaysia influencer Pei Yu recently partnered up with Boda8 and they are offering a special 200% Welcome Bonus for every new player.
MS Puiyi – Boda8 Brand Ambassador 2020/2021


The fireworks between MS Puiyi and Boda8 were their breakthrough moment in the year 2020. This gave Boda8 a major boost in its reputation and we believe we might see more of this in the future.
What Makes Boda8 Trusted by BetCraving?
Payment methods
Bodabet has partnered with EeziePay to bring players a trustworthy and secure payment channel. For players who prefer to use cryptocurrency, Bodabet also accepts Bitcoin, Ethereum, and Tether. While this lineup is more than sufficient on its own, they certainly fall short when compared to other operators who have multiple big payment processors integrated.
Customer Service
BetCraving pays particular attention when it comes to customer service and support. For an industry that handles your money on a daily basis, we expect online casino and sportsbook operators in Malaysia to stand up to our high standards. The customer is king, and we expect operators to respect your time and money.
Boda8 casino certainly stands up to our requirements in this regard. They offer multiple communication channels for players: 24/7 Live Chat, as well as instant messaging apps like Whatsapp and Telegram for those who are on the go. Their customer service staff members have responded to our queries quickly while also maintaining a warm atmosphere throughout.
Summary
To sum up, Boda8 casino is an extremely reliable online casino in Malaysia, Singapore, and Thailand.
While it is still a relatively new brand in the industry, it has excelled in every test we put it through and surpassed our expectations in others. It has everything you would want no matter your preferences: live casino, sportsbook, slots, fishing games, poker, lottery, and other online gambling and betting products.
Through this online casino and review for Boda8 Casino, we hope that we have provided you with the knowledge necessary to make the best decision for yourself as a smart player. With so many positive factors going for Boda8 casino, this is certainly one of the best online casinos in Malaysia for you to try out!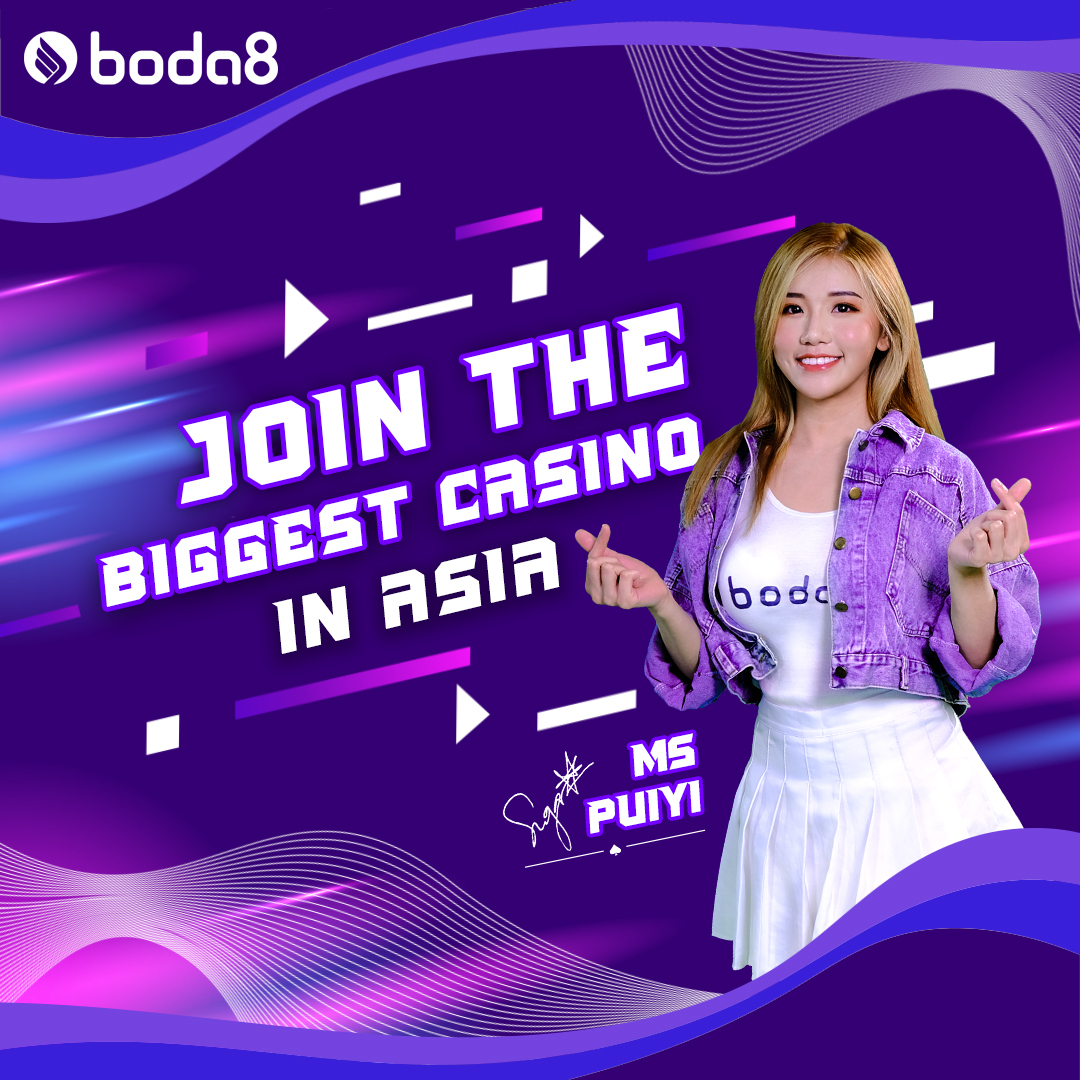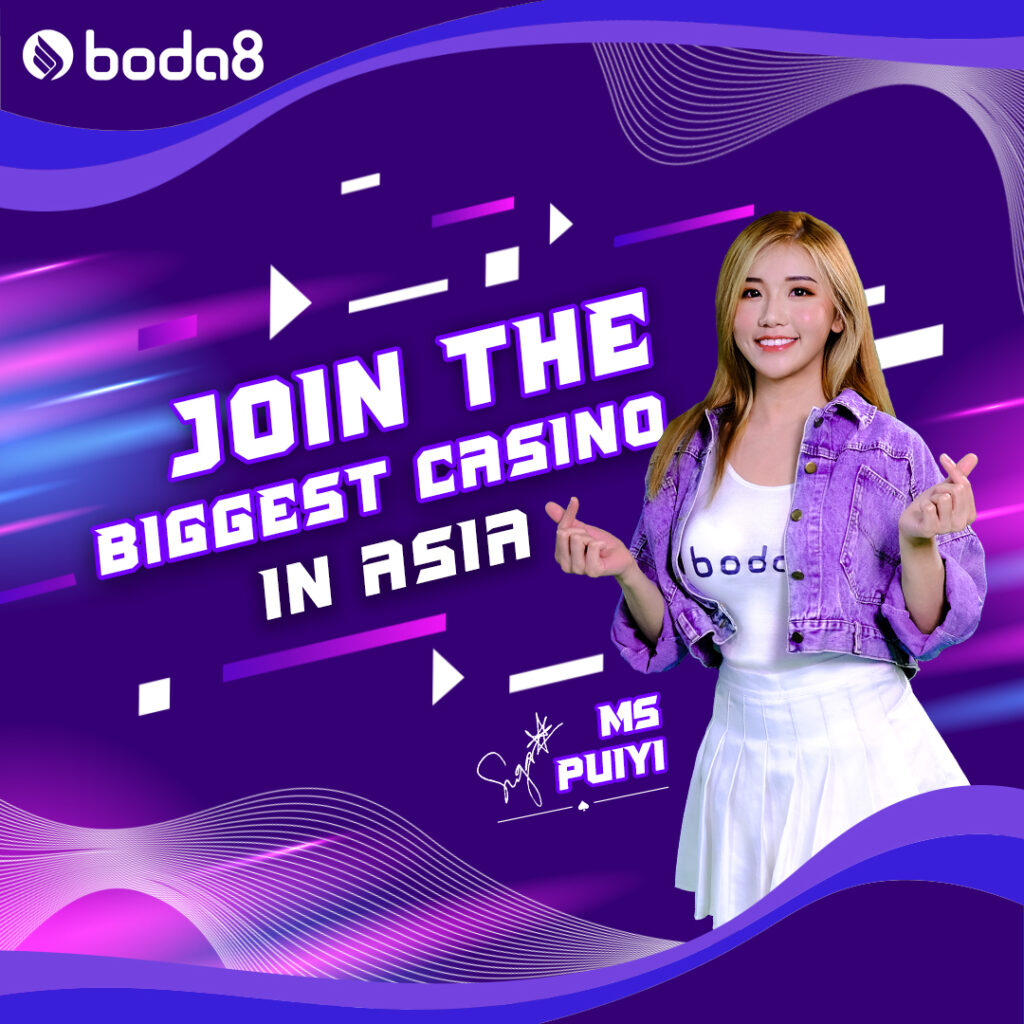 JOIN Boda8 TODAY
We can say without a doubt that Boda8 is definitely a great online casino for you to try out!